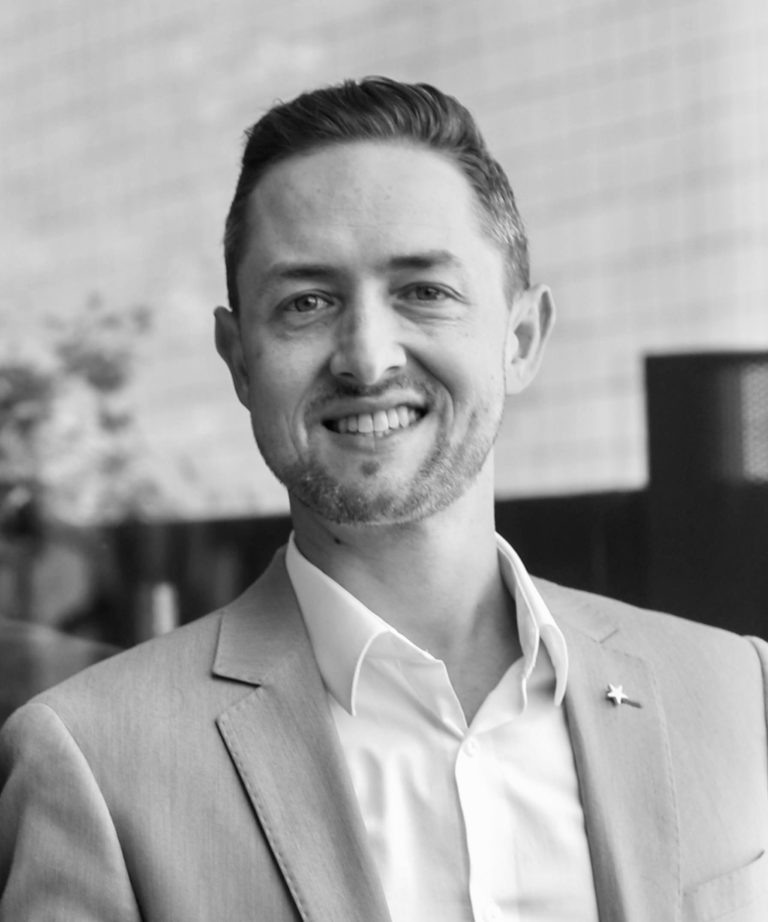 Shan Ahdoot*
Pinecrest Capital Growth
Co-founder
Shan Ahdoot is co-founder at Pinecrest Capital growth, a family-owned investment firm. Shan has over 20 years of management experience gained from successfully building, growing and leading various technology companies. As a diversified entrepreneur, he has managed newly-formed organizations both in the professional services and IT hardware sectors. Prior to his current position at Pinecrest Capital Growth, Shan held various leadership roles within the Hypertec Group of Companies, the largest system integrator in Canada and a global leader in information technology, data centers and security. In 2012, Shan ventured into the real estate market to combine his expereince as an entrepreneur and create investment opportunities. 
In his spare time, Shan enjoys playing golf and spending leisure time with his wife and three children.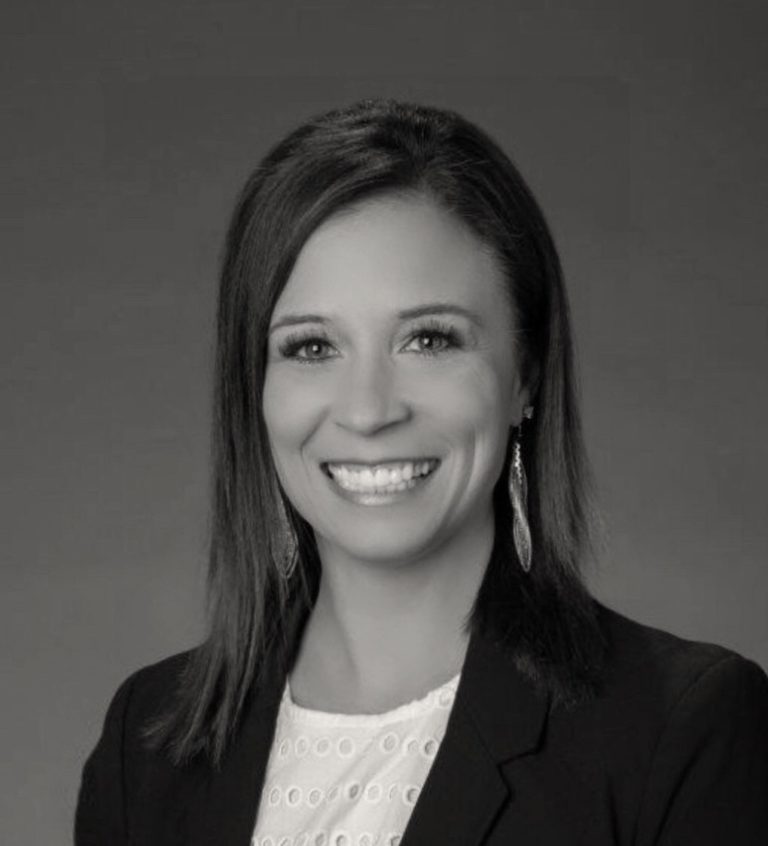 Lisa Ampil*
Talent Acquisition Manager
Enterprise Holdings
After graduating from Arizona State University with a degree in Business and Communication, Lisa immediately began her career at Enterprise Rent-A-Car, starting as a Management Trainee in 2004. Her drive to success was evident by her quick promotions to Assistant Manager and soon after to Branch Manager. As she progressed, she discovered a passion for training and development which lead her to the role of Talent Development Manager over the entire state of Arizona. Lisa developed all of the group's trainings starting with New Hire Orientation throughout the employees' career, as well as ran the group's formal mentoring program. For 9 years, she was the catalyst of many current leaders at Enterprise. She absolutely loved talent development, but in order to diversify her own career, she took on a new role of Talent Acquisition Manager in 2017. In 2018 Lisa passed her Society for Human Resource Management certification (SHRM-CP).

Because Lisa and her husband Rick have a passion for being physically active, she started a community event, "Merry Morrison Ranch 5k" in 2016. Lisa felt this was an excellent opportunity for community involvement, inspiring neighborhood relationships, and to raise money for a worthy cause. This annual event takes place around the holidays with the race path taking place around her neighborhood. The run has been very successful and averages approximately 300 runners, but still continues to grow every year. She and Rick do all of the fundraising for the race and the proceeds go to MORIAH.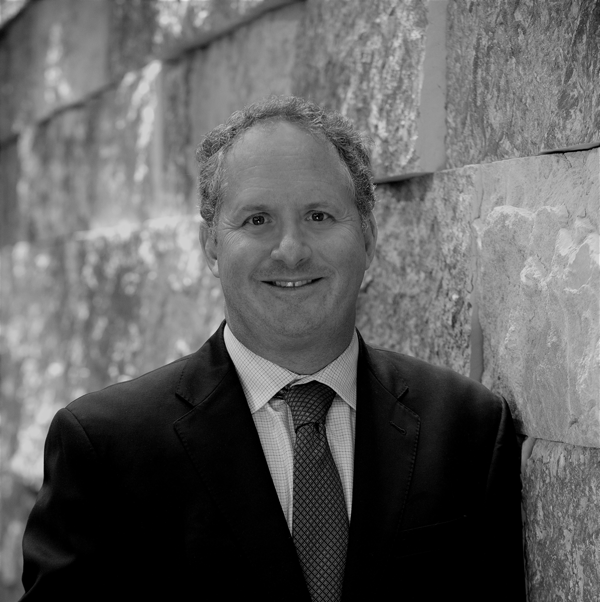 Brett Bernstein *
Founder & Board Chairman
MORIAH Cooperative
Director Client Services
Jigsaw Developmental Services
Brett began his philanthropic pursuit nearly 30 years ago, working with children and their families in the pre-op staging room at Denver Children's Hospital.  After receiving a US Congressional Award for his contributions, Brett continued his community involvement while working as a crisis and referral line volunteer. The spark created through these experiences continues today in the creation of MORIAH.
Co-founders, Brett and Sheri, have two wonderful sons, Andrew and Josh, to whom they cherish. Having experienced great uncertainty as relates to their youngest son's development, the Bernstein's struggled to navigate a system in which a child without a definable diagnosis, was unable to get the requisite services to help him to maximize his potential. Applying early intervention services, especially for children without the financial means to afford such services became the impetus for starting MORIAH.
Prior to establishing MORIAH, Brett earned Bachelor of Science Degrees in Business Administration in Finance and Management Information Systems from the University of Arizona. After consulting for IBM and PeopleSoft Corporation, Brett founded Helio Group, an information technology consulting practice that served Fortune 500 customers. Brett's entrepreneurial endeavors continued with the founding and developing of a clinical research informatics software business supporting NIH funded clinical research studies. Brett serves on the New Way Academy Board of Directors and previously served as a Board and Executive Committee member of Pardes Jewish Day School. Brett is a member of the United Healthcare Community Plan Governance and Member Advocacy Committees.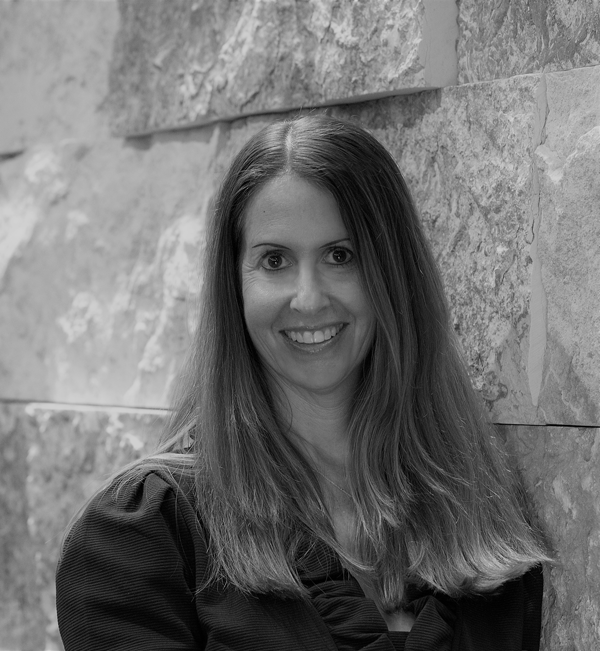 Sheri S. Bernstein, M.Ed.
Founder & Advisor
MORIAH Cooperative, Inc.
Sheri started her career over 20 years ago, focused on empowering students with a robust educational foundation for future growth. As an educator, Sheri sought out individualized learning techniques, specifically tailored for the students learning styles. After spending a decade raising her boys, Sheri wanted to focus her attention again on helping children to maximize their potential. Sheri received a Masters degree with an emphasis in Applied Behavior Analysis (ABA therapy) to do just that.
Co-founders, Brett and Sheri, have two wonderful sons, Andrew and Josh, to whom they cherish. Having experienced great uncertainty as relates to their youngest son's development, the Bernstein's struggled to navigate a system in which a child without a definable diagnosis, was unable to get the requisite services to help him to maximize his potential. Applying early intervention services, especially for children without the financial means to afford such services became the impetus for starting MORIAH.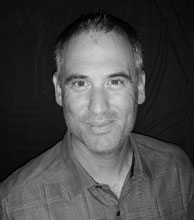 Hal B. Feinberg*
President & CEO
Horizon Property Management, LLC
A former NCAA tennis athlete for the University of Arizona, Hal Feinberg faced many adversaries on the court, but not until he graduated from business school, was he faced with a new momentous challenge. Becoming aware of how homelessness impacts families all over the world, Hal has devoted his professional life to providing a roof for those in need. As an active manager and developer of low income housing, Hal has expanded his business to serve families in five states.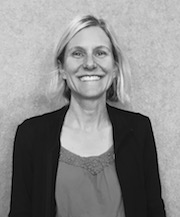 Dr. Tanya Feinberg, M.D.*
Psychiatrist / Director
Tanya Feinberg, M.D. began practicing in the valley in July 2001. She grew up in Tucson and now lives in Scottsdale with her husband and two children. Dr. Feinberg is board certified in both general psychiatry and child and adolescent psychiatry.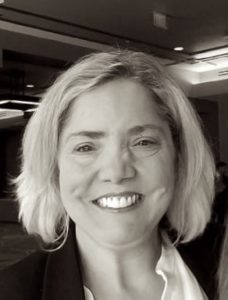 Cynthia Macluskie*
Licensed Agent
Kellogg Insurance
Cynthia Macluskie has been an active member of the autism community for over seventeen years, served as Executive Director for Autism Society for ten years and participated in a variety of advisory committees with DDD, DES, AHCCCS and Phoenix Children's Hospital. She currently serves on the Governor's Advisory Committee on ASD. She spent ten years helped families navigate their private insurance, DDD, ALTCS and AHCCCS systems including how to coordinate benefits within all systems of care. She is an expert on EPSDT and Medicaid services and speak both locally and nationally on healthcare, EPSDT services, and advocacy for developmentally disabled. Currently, Cynthia brings her expertise in navigating all systems of care as a licensed insurance agent specializing in senior health care insurance, Medicare coverage and the dually eligible. Cynthia assists families with disabled individuals navigate the Medicare and Medicaid systems and ensure that individuals are in the best plan for their unique needs. She is passionate about both educating the community about healthcare and advocating for people with development disabilities. She currently volunteers around Arizona teaching the Be Safe curriculum which builds relationships between law enforcement and the developmental disabled and empowers developmental disabled individuals with skills to ensure their safety out in the community. Cynthia is happily married for over twenty years and has one son currently attending Arizona State University.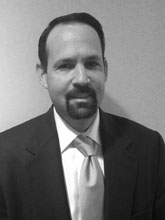 Jerid Maybaum, Esq.*
Managing Partner
Levine & Maybaum, LLP
Jerid R. Maybaum is a founding partner of Levine & Maybaum LLP, a law firm in Los Angeles, California dedicated to assisting children with special needs obtain the educational and support services they are entitled to and deserve. Jerid is a litigation trial lawyer with over 20 years experience in matters litigated in California, Arizona, and Federal Courts. Jerid earned his Bachelors of Arts degree from the University of Arizona and his Juris Doctor degree from Southwestern University.

Jerid is a former member of the Citizens' Oversight Committee for the Beverly Hills Unified School District overseeing the expenditure of $334 Million in Bond funds to improve the public schools. Jerid served as the chairman of the Legal/Ethics Subcommittee for that entity.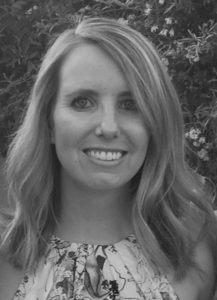 Ali McMeans, M.Ed.

Program Coordinator

MORIAH Cooperative Inc.
Ali McMeans obtained her master's degree in Special Education and Elementary Education from Arizona State University. As a special education teacher in the Phoenix area, she taught students with a wide-variety of disabilities. She primarily worked with children with learning disabilities, autism, speech and language deficits, and other health impairments in the resource setting. Ali specializes in differentiating and modifying curriculum and activities to ensure each student is successful in the general education classroom. Prior to teaching, she worked for the Center for Autism and Related Disabilities as a Senior Therapist, using Applied Behavior Analysis to teach children academic skills, social skills, and positive behaviors in the home and school setting.
With a great passion for helping others and maximizing each child's potential, Ali is able to differentiate activities to ensure all children have an equal opportunity to fully participate. MORIAH is an organization that allows children to learn vital social skills and build lasting relationships with peers. Ali is grateful for the opportunity to work with such incredible children and is excited about MORIAH's future.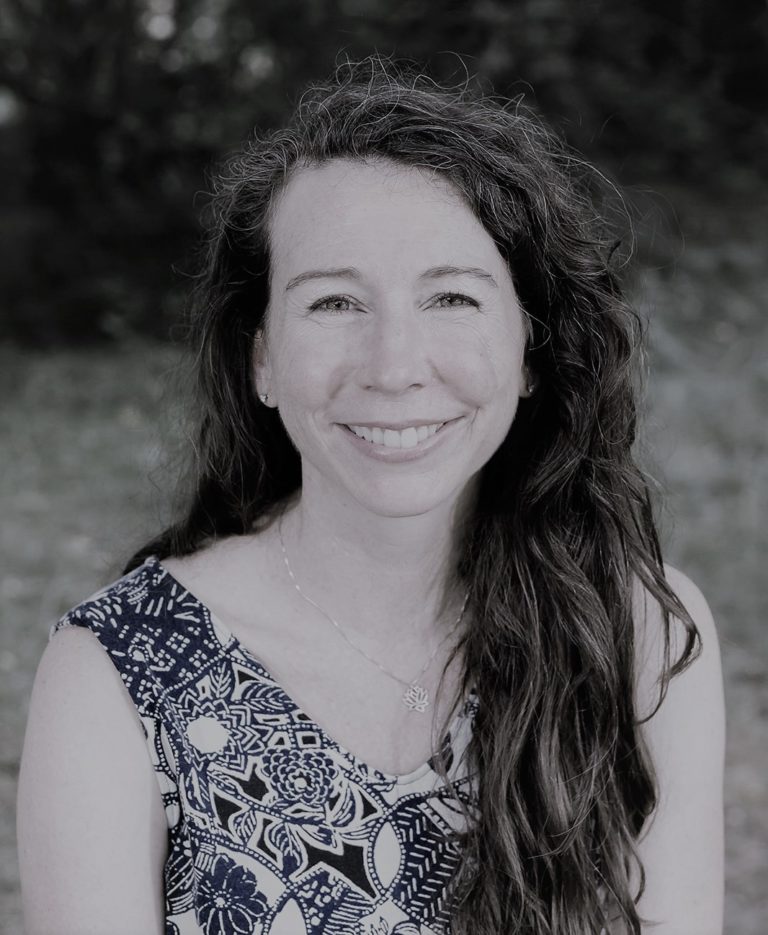 Diane Mehagian, MS
Executive Director
MORIAH Cooperative Inc.
Diane has a diverse range of experiences and skills from working in the public and non-profit sectors in the field of education, management, and curriculum development. Diane has been an interpretive park ranger with the National Park Service, taught biology at Glendale Community College, was Manager of Educational Programs at The Phoenix Zoo, and was a Curriculum Specialist for the Arizona Science Center, where she collaborated with a design team on an NIH grant addressing Pathways in Biomedicine and Nanotechnology. In recent years, Diane has worked for the MORIAH Cooperative as Associate Executive Director and has assisted in the areas of fundraising, outreach, communication, and program development.
A life-long learner, Diane graduated with her Master of Professional Counseling degree and fulfilled her counseling practicum at the Relationship-Based Autism Center (RBAC) at Child and Family Support Services (CFSS). One of Diane's core passions is to help empower individuals to be their best and most authentic selves. As part of this, Diane believes in the essential value of social and emotional learning.
Diane is a mother to an amazing son and enjoys cooking, walking, spending time in nature, and traveling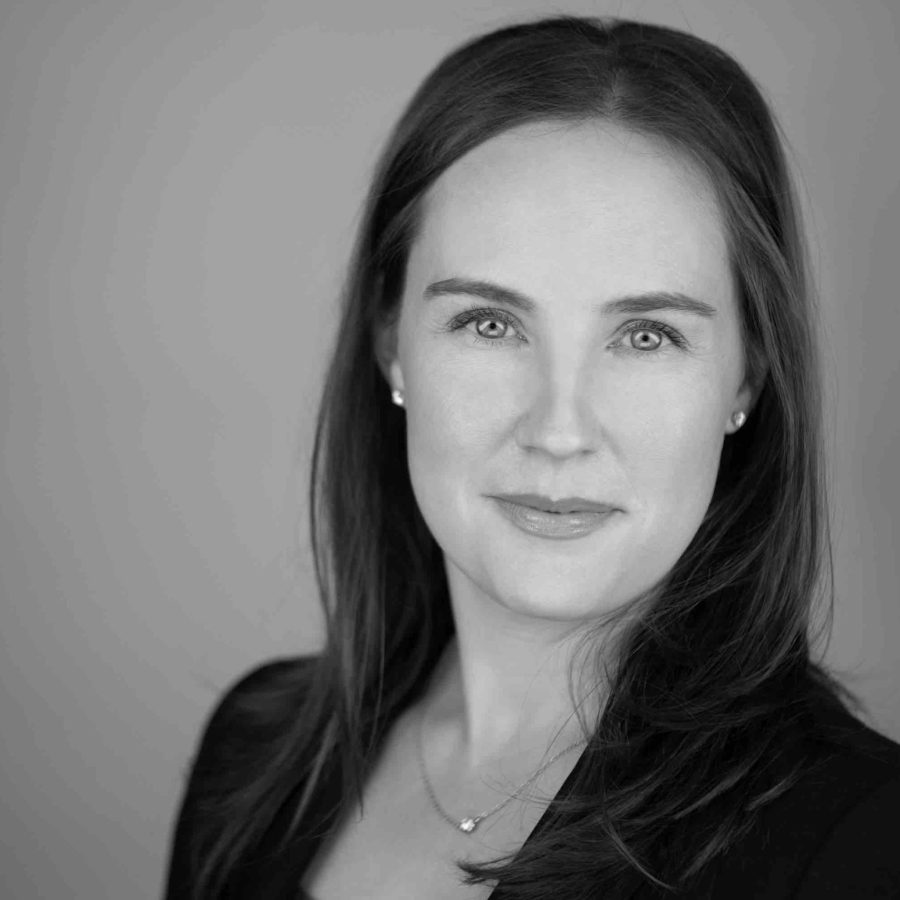 Amy Pawlowski, MBA*
UnitedHealthcare Community Plan
of Arizona
Executive Director, Complex Care
Amy is an Arizona native who grew up in Central Phoenix. She currently serves as executive director of UnitedHealthcare Community Plan's Complex Care Programs, where she oversees the Developmental Disabilities and Dual Special Needs Plans.
Amy's professional career began as a financial analyst with the Arizona Division of Developmental Disabilities, where she developed an in-depth understanding of the delivery systems serving individuals with intellectual and developmental disabilities. Amy then served as DDD's Health Care Services business administrator, overseeing all aspects of acute care service delivery.
Amy is passionate about empowering individuals to live their healthiest, happiest lives by exploring innovations in care delivery and developing relationships with community stakeholders. She holds a Bachelor of Business Administration from Gonzaga University in Spokane, Washington, and a Master of Business Administration from Arizona State University in Tempe, Arizona.
Jeff Stelnik, FSA, MAAA*
Blue Cross Blue Shield of Arizona
General Manager, Individual Segment
As the general manager of the Individual customer segment, Jeff leads a team dedicated to reducing the uninsured rate by providing affordable health coverage to individual and families purchasing insurance directly. In this role, he oversees all aspects of the segment including sales, product development enrollment, marketing, member services, claims and finance.
Since joining BCBSAZ in 2009, Jeff has been a driving force behind the company's financial growth, product development, member experience, and
partnerships. He is a pivotal member of the BCBSAZ leadership team, fostering innovation and collaboration to provide financial and strategic direction in the changing healthcare landscape.
Jeff is passionate about community involvement. As the chair of the Greater
Phoenix Chamber Foundation and a leader on the Phoenix Forward Health Care Leadership Council, Jeff has driven numerous community initiatives to improve the health of the Arizona community. As a result of his efforts to initiate Wellness AtoZ, a community program aimed at making Arizona a destination for healthy living, Jeff was recognized with the first David Bruno Award for distinguished service by the Greater Phoenix Chamber.
He also promotes BCBSAZ's mission to improve health by being an active member of Arizona's running community.
Jeff graduated magna cum laude from Tufts University with a bachelor's degree in mathematics and quantitative economics. He is a Fellow of the Society of Actuariesn accounting.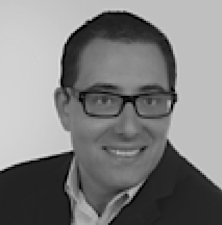 Jeff Toppel, Esq.*
Jackson Lewis P.C.
Principal, Phoenix Office
Jeff represents employers in a wide spectrum of NLRB, general labor relations and employee relations matters. He provides strategic advice to employers facing union organizing campaigns and often conducts issue-free training for supervisors and managers. Jeff also regularly represents employers before the NLRB and defends employers in unfair labor practice proceedings. He has testified before the Arizona Senate's Rules Committee on a proposed labor reform statute that would make it more difficult for unions to organize in Arizona.
Jeff graduated from the University of Illinois at Urbana-Champaign in 1999 and received his Juris Doctor from Chicago-Kent College of Law, Illinois Institute of Technology in 2002, where he obtained a certificate in labor and employment law and was on the Dean's List.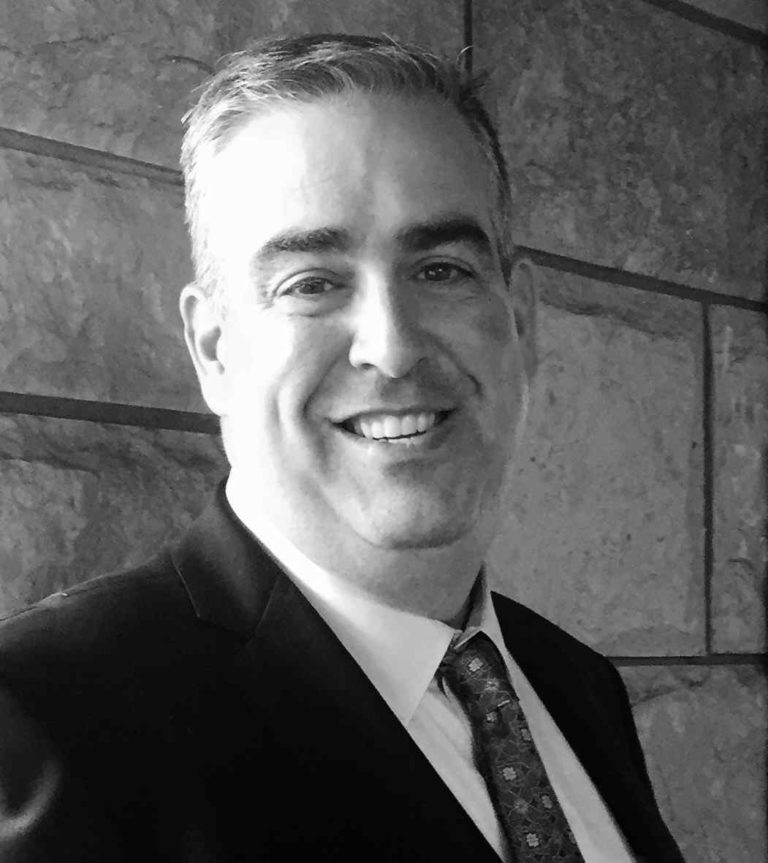 Tim Wetzler *
Enterprise Leasing Company
Vice President, Arizona Group
As Controller for Enterprise Holdings in Arizona, Tim Wetzler oversees the financial operations of the company's Alamo Rent A Car, Enterprise Rent-A-Car and National Car Rental brands, as well as its, Car Sales and Commercial Trucks business lines throughout the state of Arizona.

After graduating from Portland State University with a degree in Accounting, Tim began his career with Enterprise Rent-A-Car in 1997 as a Staff Accountant in Portland, Oregon. Throughout Tim's career with Enterprise, he has worked in many different states and operations, including North Carolina, Florida, Ohio, and now Arizona, increasing his responsibility with each stop. In 2003, Tim passed the Certified Public Accountant Exam (Virginia).

In 2010, Tim accepted the opportunity to become the Controller for Enterprise Holding's in the State of Arizona where he oversees the Business Management, Risk Management, Facilities, and Vehicle Repair Departments. He also works closely with the operational managers to help implement efficiencies, increase revenues, control expenses, and maximize profits. As an active philanthropist in the community, Tim brings nearly two decades of leadership to MORIAH. Tim resides in Scottsdale with his wife Jennifer and their two children.
* Member of the Board of Directors